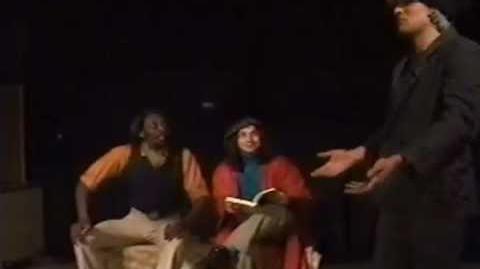 Broomstick is a character in Wallace Stevens' play Bowl, Cat, and Broomstick. Stevens describes him as "heavily built, hard-looking and elderly wearing a blue blouse, red sash, white trousers, like a French peasant."  He also uses a cane.
Works Referencing Broomstick
Edit
Bowl, Cat, and Broomstick (a play), 1917
References
Edit
Kravec, Maureen T. "Bowl, Cat and Broomstick: Sweeping the Stage of Souvenirs."Twentieth Century Literature, Vol. 37, No. 3 (Autumn, 1991), pp. 309-32. 
Stevens, Wallace. Bowl, Cat, and Broomstick.  Wallace Stevens: Collected Poetry and Prose. Ed. Frank Kermode and Joan Richardson. New York: Library of America, 1997. 621-635.